Congratulations to our Nature Photography Day photo contest winners
Wednesday, June 15, 2016 - 12:00am
Congratulations to Debbie Forster for taking First Place in DEQ's Nature Photography Day photo contest! Forster captured the beautiful photo below that shows a Common Buckeye Butterfly and a bumble bee sitting together on a butterfly weed plant in Clayton, North Carolina. Forster says she "doesn't have to travel far to take nature photos." The picture was taken right in her own back yard in what she calls her "butterfly garden."
Jerry Swift took Second Place in the contest with his breathtaking photo (bottom left) of the Lynx Spider on a sunflower, shot in Gaston County, North Carolina. Carolyn Davis earned Third Place with what she calls "A Daisy's Perspective" (bottom right) taken at the historical Ayr Mount in Orange County, North Carolina. Congratulations to Jerry and Carolyn!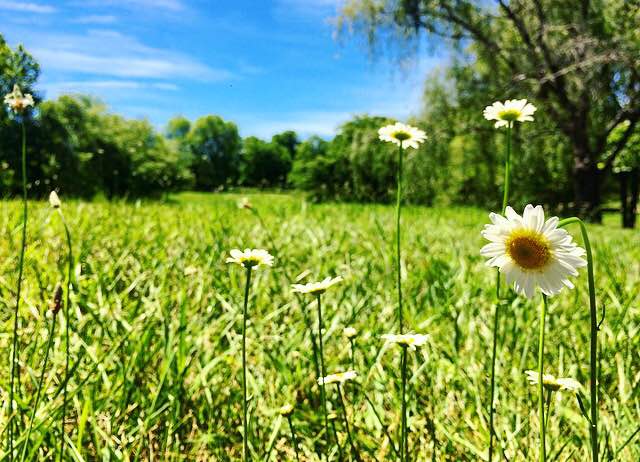 DEQ would also like to include an honorable mention in the contest, which goes to Lynn Harris for catching the photo below. If you look closely, you can see a countless number of turtles resting on the log in the water at Bog Gardens located in Greensboro, North Carolina.
DEQ received numerous beautiful photos that included snapshots from the mountains to the coast of North Carolina. Our state has a stunning variety of nature photo opportunities everywhere you turn, and we want to thank our contestants for taking the time to capture some of North Carolina's finest moments. Happy Nature Photography Day!