Application Meeting
What is an Application Meeting?
An application meeting is an opportunity for you to meet with staff regarding a new permit or permit modification application prior to submittal:
•    Discuss the general scope of your project;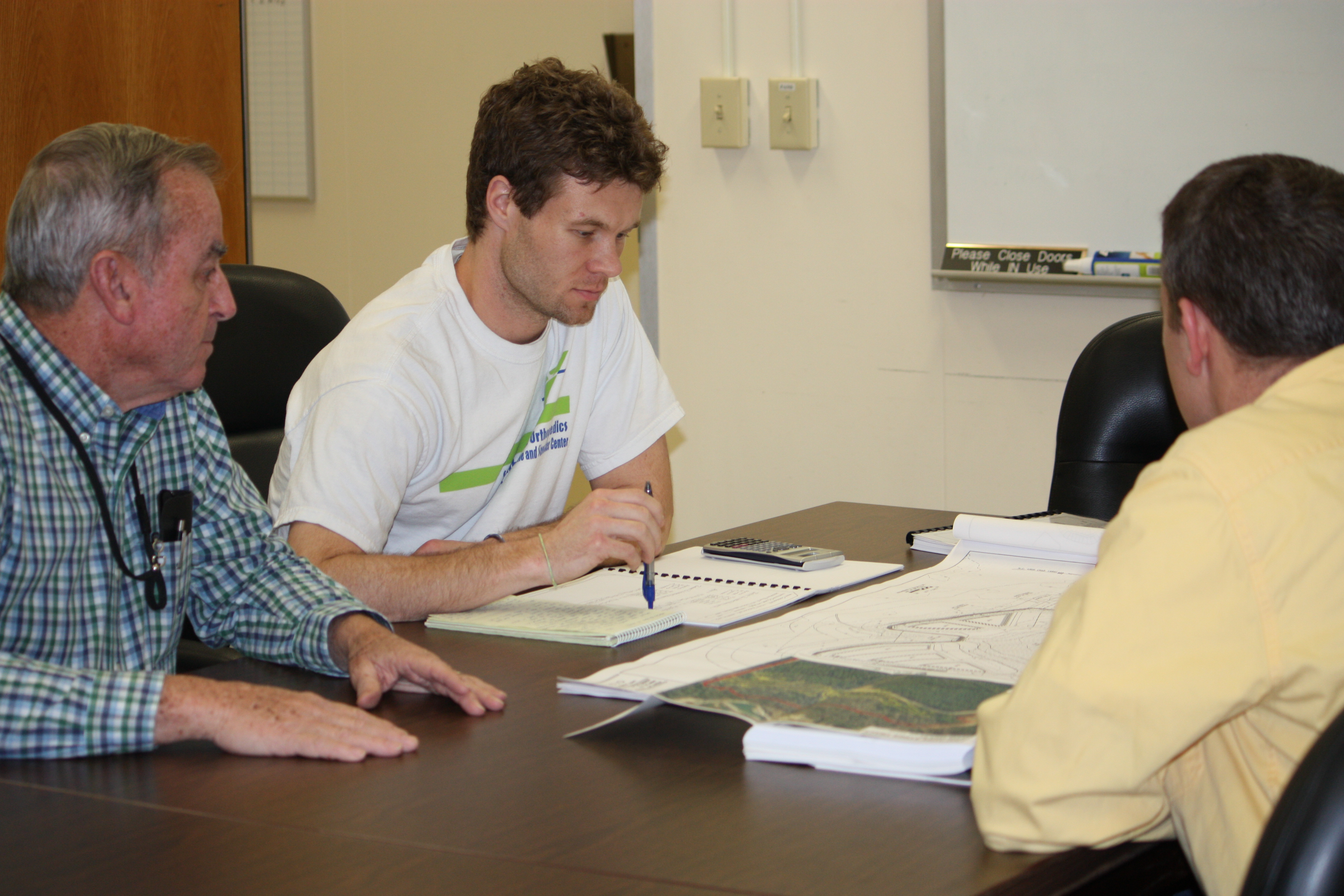 •    Give a history of your site;
•    Talk about design considerations;
•    Present new ideas, designs and technology;
•    Identify policies and regulations that create
      opportunities or lead to constraints;
•    Ask preliminary questions of the reviewers; 
•    Provide feedback; and  
•    Understand the permitting process.
Furthermore, an application meeting gives you the opportunity to develop a better rapport with NDB staff, thus improving overall communication, which typically results in shorter review times.  
*Note: These meetings are not intended to replace the standard review process.  Also, applications may not necessarily be assigned to the particular staff member you meet with.  While these meetings can facilitate the review process, the applicant should still expect there to be additional comments during the formal review process.
How do I schedule an Application Meeting?
If you are interested in scheduling a submittal meeting, please contact Nathaniel Thornburg at (919) 707-3653.
Who attends a Submittal Meeting?
A Central Office primary reviewer will always be in attendance, and Regional Office staff may be present depending on the meeting location.  It is expected that the project's consulting engineer be in attendance.  Additional consultants, such as soil scientists and geologists, as well as the owner may attend, however their presence is not required.
Are Review Meetings available?
While no formal process has been established to conduct Review Meetings during the Standard Review Process, if you desire to meet to discuss any additional information requests made, NDB staff will gladly meet with you at your convenience during the 30 day additional information period.  Please note that the 30 day additional information period begins upon the issuance of the additional information letter, not after a potential review meeting occurs.
Can Industry/Consulting give Presentations?
NDB staff welcomes outside industry representatives and consultants to give presentations in order to educate on new technologies and build better rapport with NDB staff. If you are interested in scheduling a presentation, please contact
Nathaniel Thornburg
at (919) 707-3653.
Where will the meeting be located? 
NDB staff typically meet in the Archdale Building in downtown Raleigh, but can meet at the regional Office or another location. If meeting at the Archdale Building, ensure to schedile additional time for parking, which is not directly adjacent to the building. 
Is there parking available?
Paid parking is available in Visitor Lot #2 (Deck 75) located at 
333 N. Salisbury Street
.  This 
map
 shows all State Government Visitor Parking Lots. 1-hour street parking is available on select streets surrounding the government complex.